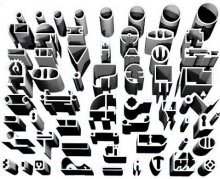 Plates

Sheets

Rod / Round Bar / Flat Bar

Tube / Extrusions / Profile
AMS QQ-A-250/6
/

AlMg4.5Mn0.7

/

5083

/

H321
| | |
| --- | --- |
| Chemical Properties | % Value |
| Silicon (Si) | 0,00 - 0,40 |
| Chromium (Cr) | 0,05 - 0,25 |
| Magnesium (Mg) | 4,00 - 4,90 |
| Copper (Cu) | 0,00 - 0,10 |
| Titanium (Ti) | 0,00 - 0,15 |
| Iron (Fe) | 0,00 - 0,40 |
| Zinc (Zn) | 0,00 - 0,25 |
| Aluminium (Al) | Balance |
| | |
| --- | --- |
| Physical Properties | Value |
| Density | 2.66 g/cm³ |
| Melting Point | 574 °C |
| Thermal Expansion | 23.9 x 10^-6 /K |
| Modulus of Elasticity | 71 GPa |
| Thermal Conductivity | 120 W/m.K |
| Electrical Resistivity | %29 IACS |
| | |
| --- | --- |
| Mechanical Properties | Value |
| Proof Strength | 250 MPa |
| Yield Strength | 340 MPa |
| Elongation A50 mm | %15 |
| Modulus of Elasticity | 71 GPa |
5083 retains good formability due to excellent ductility. It is highly suitable for welding and can be hardened by cold work. Because Alloy 5083 exhibits excellent resistance to general corrosion, it is used in marine, aerospace applications.
Aluminium alloy QQ-A-250/6, 5083 has s imilarities to the following standard designations and specifications ;
Alloy 5083, UNS A95083, ASTM B209
ISO AlMg4.5Mn, AMS 4059
BS N8,

3.3547, AlMg4.5Mn0.7
Alloy QQ-A-250/6, 5083 is supplied in a wide range of tempers:
O - Soft

H112 -

Applies to alloys that acquire some temper from shaping processes which do not have special control over the amount of strain-hardening or thermal treatment, but for which there are mechanical property limits.

H116 -

Applies to aluminium-magnesium alloys with a magnesium content of 4% or more and for which mechanical property limits and exfoliation corrosion resistance are specified.

H32 - Work hardened by rolling then stabilised by low-temperature heat treatment to quarter hard

H321 -

Applies to alloys which are strain-hardened less than the amount required for a controlled H32 temper
5083
is supplied in plate, sheet, bar and extrusions.
Plate

Sheet

Round Bar / Bar

Tube / Extrusions