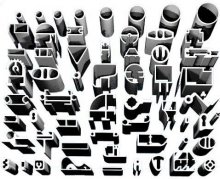 Platos

Hojas

Barras Circulares

Tubos / Extrusion / Perfil
AMS 4000
/

Al99.6

/

1060

/

H18
| | |
| --- | --- |
| Chemical Properties | % Value |
| Silicon (Si) | 0,00 - 0,25 |
| Manganese (Mn) | 0,00 - 0,03 |
| Magnesium (Mg) | 0,00 - 0,03 |
| Copper (Cu) | 0,00 - 0,03 |
| Titanium (Ti) | 0,00 - 0,03 |
| Iron (Fe) | 0,00 - 0,35 |
| Zinc (Zn) | 0,00 - 0,05 |
| Aluminium (Al) | Balance |
| | |
| --- | --- |
| Physical Properties | Value |
| Density | 2.705 g/cm³ |
| Melting Point | 660 °C |
| Thermal Expansion | 24 x 10^-6 /K |
| Modulus of Elasticity | 68 GPa |
| Thermal Conductivity | 230 W/m.K |
| Electrical Resistivity | %62 IACS |
| | |
| --- | --- |
| Mechanical Properties | Value |
| Proof Strength | 110 MPa |
| Yield Strength | 130 MPa |
| Shear Strength | 75 MPa |
| Elongation A50 mm | %4 |
| Modulus of Elasticity | 68 GPa |
1060 H18 aluminum alloy is an aluminum-based alloy in the "commercially pure" wrought family. As a wrought alloy, it is typically formed by extrusion or rolling. It is commonly used in the electrical and chemical industries, on account of having high electrical conductivity, corrosion resistance, and workability.
ALLOY DESIGNATIONS
Aluminium alloy 1060 H18, BS 1B has s imilarities to the following standard designations and specifications ;
AA 1060, AMS 4000 ASTM B209
ISO Al99.6
TEMPER TYPES
The most common tempers for 1060 aluminium are:
O - Soft

H12

H112

H113

H14 -

Strain-hardened - 1/2 hard.

H16

H18
SUPPLIED FORMS
1060 aluminium is supplied in in plate and sheet.
Plate

Sheet

Round / Bar

Tube / Extrusion