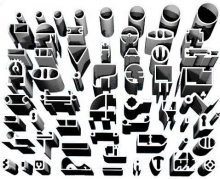 Platten

Blech

Rundstangen

Rohre / Extrusion / Profil
BS 1B
/

Al99.5

/

1050 / 1050A

/

H14
| | |
| --- | --- |
| Chemical Properties | % Value |
| Silicon (Si) | 0,50 - 0,90 |
| Chromium (Cr) | 0,00 - 0,10 |
| Manganese (Mn) | 0,40 - 1,20 |
| Magnesium (Mg) | 0,20 - 0,80 |
| Copper (Cu) | 3,90 - 5,00 |
| Titanium (Ti) | 0,00 - 0,20 |
| Iron (Fe) | 0,00 - 0,50 |
| Zinc (Zn) | 0,00 - 0,25 |
| Aluminium (Al) | Balance |
| | |
| --- | --- |
| Physical Properties | Value |
| Density | 2800 g/cm³ |
| Melting Point | 640 °C |
| Thermal Expansion | 22.8 x 10^-6 /K |
| Modulus of Elasticity | 73 GPa |
| Thermal Conductivity | 155 W/m.K |
| Electrical Resistivity | %40 IACS |
Aluminium alloy 1050 is a popular grade of aluminium for general sheet metal work where moderate strength is required.

ALLOY DESIGNATIONS
Aluminium alloy 1050 / 1050A, BS 1B has s imilarities to the following standard designations and specifications ;
1050 / 1050A, AMS 4029
ISO Al99.5, 3.0255
TEMPER TYPES
The most common tempers for 1050 / 1050A aluminium are:
O - Soft

H14 -

Strain-hardened - 1/2 hard.
SUPPLIED FORMS
1050 / 1050A aluminium is supplied in in plate, sheet and bar.
Mechanical Properties
Thickness (mm)
Proof Strength (Min.)
Yield Strength (Min.)
Elongation A50 mm %
Over 0.4 up to & incl. 0.8
370 MPa
430 MPa
%6
Over 0.8 up to & incl. 1.6
380 MPa
440 MPa
%7
Over 1,6 up to & incl. 6,0
390 MPa
440 MPa
%7