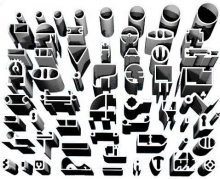 Platten

Blech

Rundstangen

Rohre / Extrusion / Profil
AMS QQ-A-200/5
/

AlMg4

/

5086

/

O
| | |
| --- | --- |
| Chemical Properties | % Value |
| Silicon (Si) | 0,00 - 0,40 |
| Chromium (Cr) | 0,05 - 0,25 |
| Manganese (Mn) | 0,40 - 1,00 |
| Magnesium (Mg) | 4,00 - 4,90 |
| Copper (Cu) | 0,00 - 0,10 |
| Titanium (Ti) | 0,00 - 0,15 |
| Iron (Fe) | 0,00 - 0,40 |
| Zinc (Zn) | 0,00 - 0,25 |
| Aluminium (Al) | Balance |
| | |
| --- | --- |
| Physical Properties | Value |
| Density | 2,66 g/cm³ |
| Melting Point | 574 °C |
| Thermal Expansion | 23.9 x10^-6 /K |
| Modulus of Elasticity | 71 GPa |
| Thermal Conductivity | 120 W/m.K |
| Electrical Resistivity | %29 IACS |
| | |
| --- | --- |
| Mechanical Properties | Value |
| Proof Strength | 140 MPa |
| Yield Strength | 300 MPa |
| Elongation A50 mm | %16 |
| Modulus of Elasticity | 71 GPa |
5086 aluminum exhibits higher strength than 5052 and has excellent corrosion resistance in marine and salt water environments. It is easy to form, stamp and weld.
Aluminium alloy AMS QQ-A-250/7, 5086 has s imilarities to the following standard designations and specifications ;
Alloy 5086, UNS A95086, ASTM B209
ISO AlMg4, AMS QQ-A-250/7
Alloy QQ-A-250/7, 5086 is supplied in a wide range of tempers:
O - Soft

H112 - Slightly strain-hardened from working at an elevated temperature from a limited amount of cold work (mechanical property limits specified).

H116 - Applies to aluminium-magnesium alloys with a magnesium content of 4% or more and for which mechanical property limits and exfoliation corrosion resistance are specified.

H32 - Work hardened by rolling then stabilised by low-temperature heat treatment to quarter hard

H34 - Stabilised - A low temperature thermal treatment or heat introduced during manufacture which stabilises the mechanical properties and relieves residual internal stress, plus usually improves ductility

H36 - Strain-hardened and stabilized - 3/4 hard.



Alloy QQ-A-250/7, 5086 is supplied in plate, strip and sheet